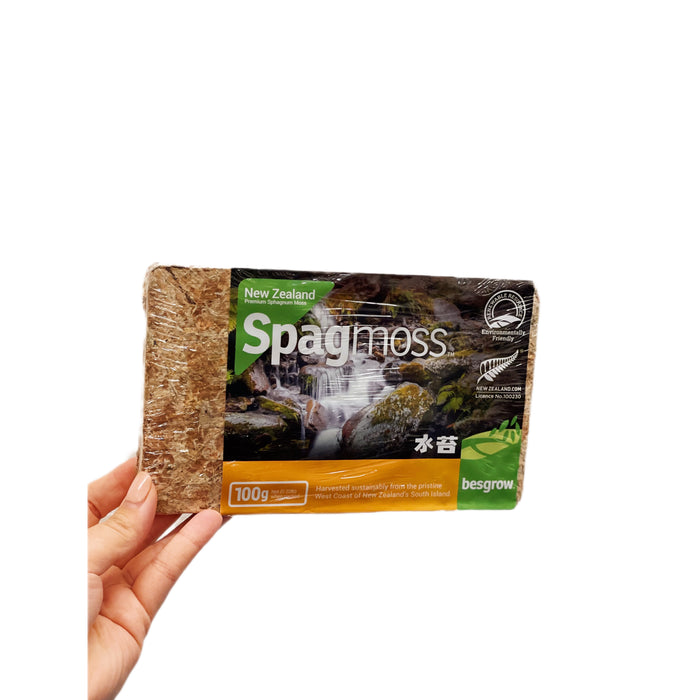 100g New Zealand Sphagnum Moss - Spagmoss
Sold out
Original price
$18.00
-
Original price
$18.00
Sphagnum can be used in a variety of applications. Some applications include using it for propagation media, a substrate barrier, in froglet containers, in the mounting of epiphytic plants, as well as having natural antifungal and antibacterial properties.
All of the moss that we offer is Spagmoss from New Zealand and is the highest quality available with very few if any sticks or other debris within it. This product is shipped dry and slightly compressed. Before use, it will need to be thoroughly moistened
This is for a 100g brick which is highly compressed. Packaging may vary as Spagmoss has begun updating their packaging but it is an identical product. The new packaging is just a nice picture and cleaner layout. The product is exactly the same as what we have always and will continue to offer.