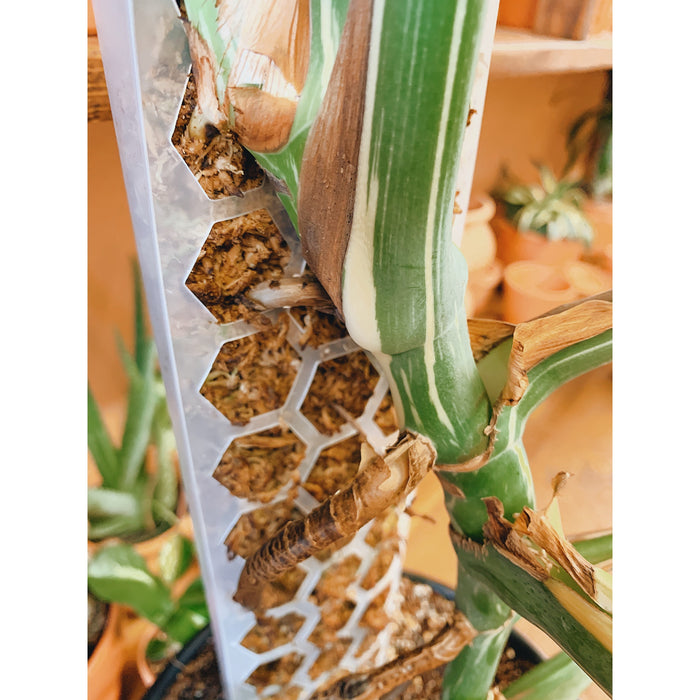 Moss Poles - Stackable D-Shaped
Original price
$4.00
-
Original price
$6.00
Please Note: Poles do not come with moss, are not assembled & plants in photos are not included.
These plant poles:
1.) Hold water for a longer time against traditional poles
2.) Are stackable
3.) Allow roots to grow and anchor easily  
4.) Lessen how difficult it can be to remove roots out of poles
5.) Are much sturdier 
Option Color & Sizes 
3 colors:
Frosted, Clear & Black

3 different sizes.
Mini: 12 inches long with a 2-inch front opening.
Small: 14 inches long with 2.5-inch front opening.
Medium: 16inch long with a 2.75-inch front opening.